Tiny organism on mote of dust hurtling through space
Some believe that Kevin is a meditation teacher, author, activist, entrepreneur, founder of Meditation Magazine, loving husband and father.
But in truth, Kevin is just a tiny organism on a mote of dust, spinning helplessly through an infinite universe. Kevin is not a discrete being… he is part of the Universe, like the Ants, the Seas, the Stars… and You ✨
Kevin loves to help people realize their true selves and find unshakeable joy, bliss, happiness, and equanimity through meditation. He recommends checking out his blogs, books and courses, listed below. Or getting in touch via facebook.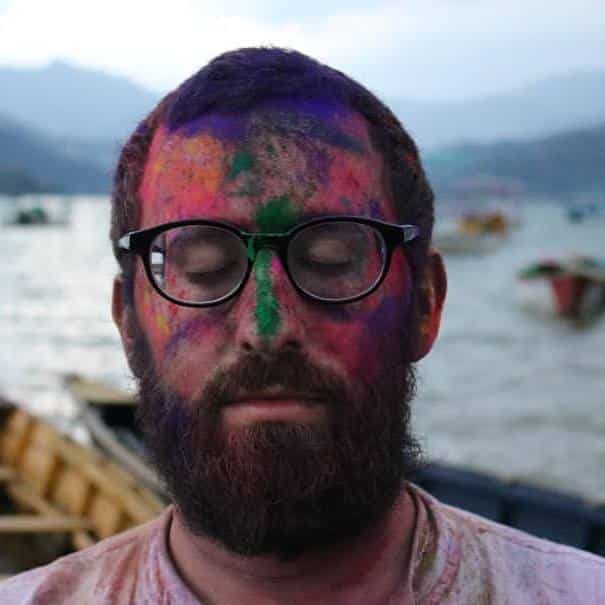 Build a meditation practice is what I need more than anything. And this course taught me how to do it. Kevin sure knows the problems of having ADHD and in every lesson you'll learn more about it and how to use it in your favor. I highly recommend this course
Leandro Campero

Great Course. Easy to understand and follow. Course Creator is funny at times, but his story of his past to where he is right now really drew me to him and his course. Test questions made me LOL. Thank You for making this course
Kiet Dao

Excellent course, Kevin is really engaging as a tutor and guide. Namaste
Donna Skidmore

Fantastic masterclass and taught in a brilliant manner. Kevin is a brilliant and passionate teacher
Elise Larkin

It's just the course I was thinking of when I enrolled , and I believe this course could change my life
Athul KM

I feel like this course is the perfect one for me. There is a lot of information and the bit on postures was really great as it's an extremely important part of meditation 🧘‍♀️ I also loved the fact that the singing bowls are touched on in meditation as I already have singing bowls that I use all the time. Thank you Kevin for taking the time to create this course 🌺
Diane Langenstrass

This course is exactly what I have been looking for. Section 1 has already answered so many questions and Im excited to take the rest of the course. And I like this guy
William D. Clark

The course has met my expectations. It seemed like this course was designed for me. The way he described every little problem faced by people with ADD/ADHD caught my attention. Usually it's hard for me to focus on video tutorials (that's why I'm here) but this one really grabbed my attention as I was able to relate it to myself. The instructor is well aware of all the misery people with ADHD face and connects with you as if he knows you from time ago. I'm glad I took this course
Deval Ghai

I was really impressed with Kevin's course. I took another one prior to this one as I was looking for something accredited and didn't find it nearly as insightful. The course goes into a great depth of the topic and provides a good quality of learning opportunity. Personally I also enjoyed the personal story at the begining and ability to understand how Kevin found meditation and his global journey into the subject. Would recommend this course to anyone looking at getting into minfulness meditation. While you won't come out ready to be a teacher it lays the foundations for you to start your journey
Matt Nelson

I love the way Kevin teaches. He explains things well and deeply. He is very knowledgeable
Emily McGowan
Got a taste for adventure?
Follow Kevin and Jovanna on their quest, interviewing gurus around the world about Awakening, Enlightenment, Meditation, the meaning of Life and Existence Itself.
Click here to subscribe to Kevin's YouTube channel (it's free)!